WELCOME TO COASTWIDE READYMIX CONCRETE
Our Goal Is Customer Safisfaction
Coastwide Readymix Concrete supplies local, state and national customers with readymix concrete and quarry products. Facilities include computerised batching plants at Gosford, Somersby and Warnervale servicing the entire Central Coast. Coastwide also operate a river gravel quarry at Allworth, NSW, supplying river sand and gravel throughout the Hunter, Central Coast and Sydney regions.
Coastwide Readymix Concrete staff receive ongoing training in all aspects of concrete technology and have the ability to find solutions to the most difficult of issues relating to mix designs, delivery schedules and specific customer requirements. Regardless of the size of your job, Coastwide Readymix Concrete staff are contactable at any time and are there to help your project running smoothly.
A large fleet of modern concrete trucks enable Coastwide Readymix Concrete to provide outstanding customer service. This fleet ensures constant reliability, allowing for the delivery of high quality concrete products. Coastwide Readymix Concrete's fleet of trucks, ranging from 2.4 & 3.0m3 mini trucks to 6.0 & 7.0m3 maxi trucks, enable Coastwide Readymix Concrete to competitively supply concrete to the largest infrastructure projects while continuing to supply smaller projects.
For more information, or a competitive quote for your upcoming project, please don't hesitate to contact us.
On Time Deliveries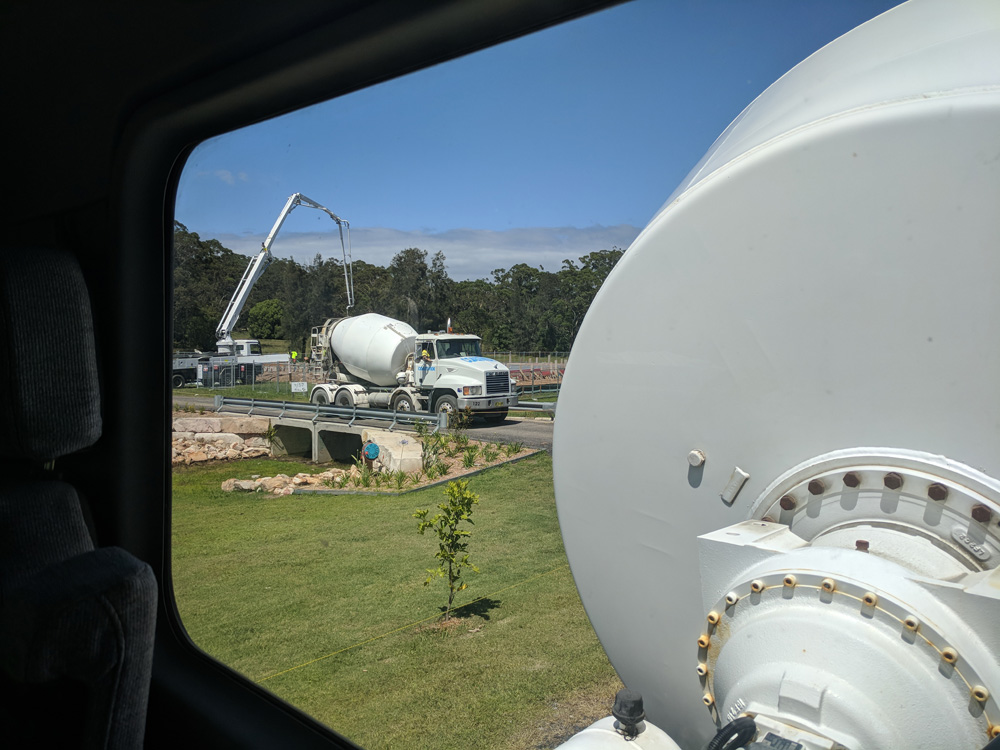 How Much Concrete Do I Need?

Calculate the quantity of concrete you'll need for your project with our concrete calculator.

Coastwide Readymix Concrete takes the worry out of delivering concrete to sites with difficult and restricted access.